Accueil
>
Naval Departement
>
Marine Repairs
Marine Repairs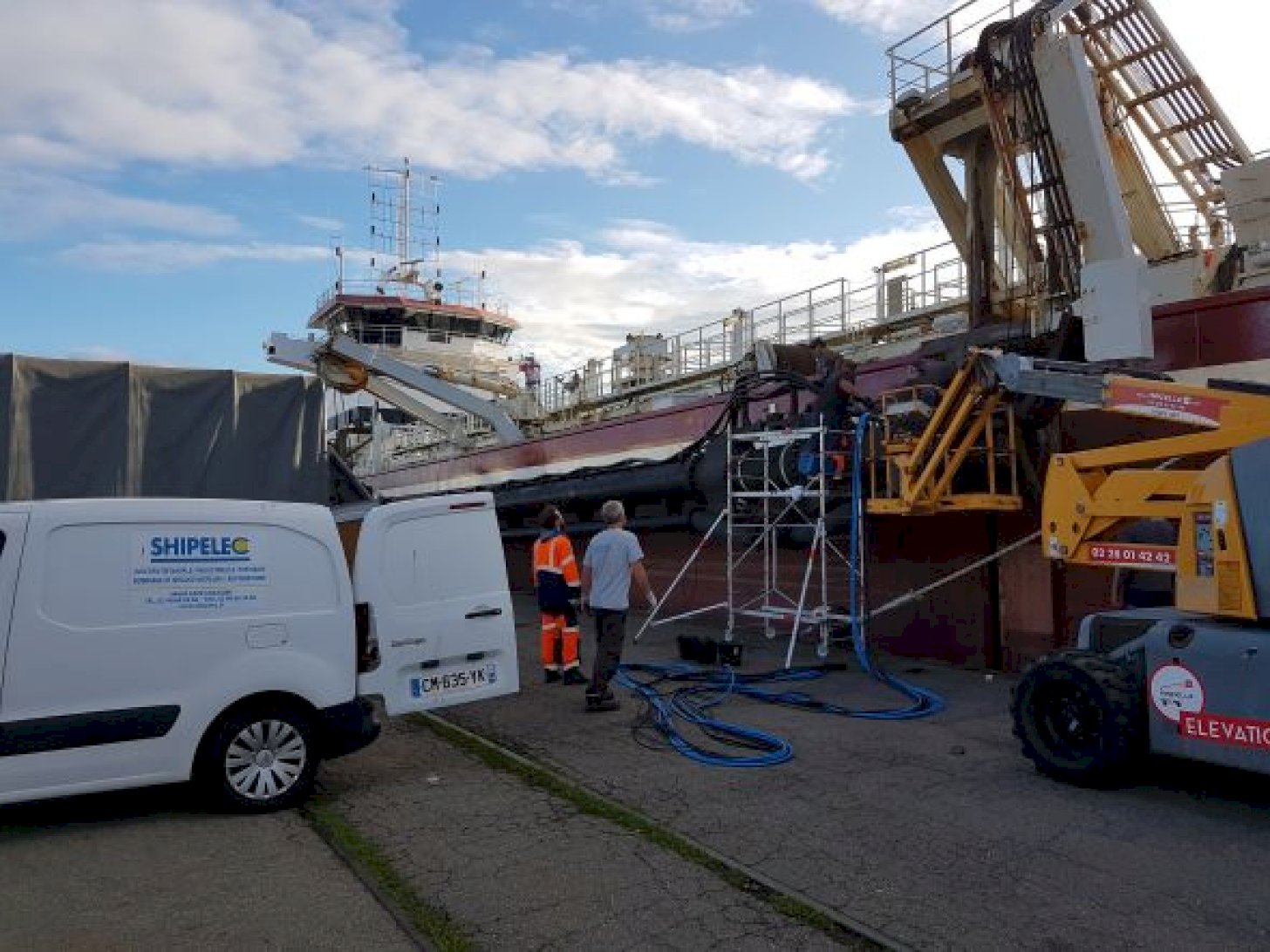 Shipelec repairs and maintains in operational condition all electrical installations on any type of ships.
Since 1991, SHIPELEC has been providing to their clients its expertise to repair marine electrical installations.
With our skills, we can operate on a full electrical installation on any type of ships, especially on these kinds of vessels:
Passenger ships;
River ships;
Tugboats;
Service vessels;
Sand dredgers;
Cargo ship;
Dredgers;
Oil tanker;
Fishing vessels;
Shipelec ensures maintenance in operational condition of all the electrical installation on board of vessels.
Our services in the marine field are supported by our coiling department for maintenance of motors, pumps, fans and other rotating machinery. You can discover our coiling workshop by clicking here.
Our electrical teams can operate at any time on board of ships, whether they are at quay, in dry or wet dock, during technical maintenance stoppages, or at sea.
Contact us for a quotation request regarding repairs or maintenance of your marine electrical installations.
Download our Shipelec Marine Brochure